Help!
Below are answers some common questions.
ISTH Passport Program
Question:
What is the ISTH Passport Program
Answer:
The ISTH Passport Program is a new way to engage with and learn about the exhibitors at ISTH. You earn points by scanning the QR Codes on the ISTH Passport signs. The top 10 attendees can win, among other prizes:
3 US$ 750 travel vouchers to ISTH 2020 or ISTH 2021
3 x Free ISTH 2020 or ISTH 2021 registrations
3 x Free ISTH memberships
1 Copy of "Platelets Textbook: Basic & Clinical" by Michelson, Cattaneo, Frelinger, Newman
ISTH Passport signs
Question:
How do I scan the QR Codes on the ISTH Passport signs?
Answer:
Open the ISTH mobile app, tap on the QR Code reader, place your phone's camera over the QR Code to scan it. The question will then appear on your mobile device. Make sure to engage with the exhibitor so you can get the correct answer!
Note:
After you answer the question, make sure to tap the
Back
button on the top left corner until you return to the ISTH mobile app.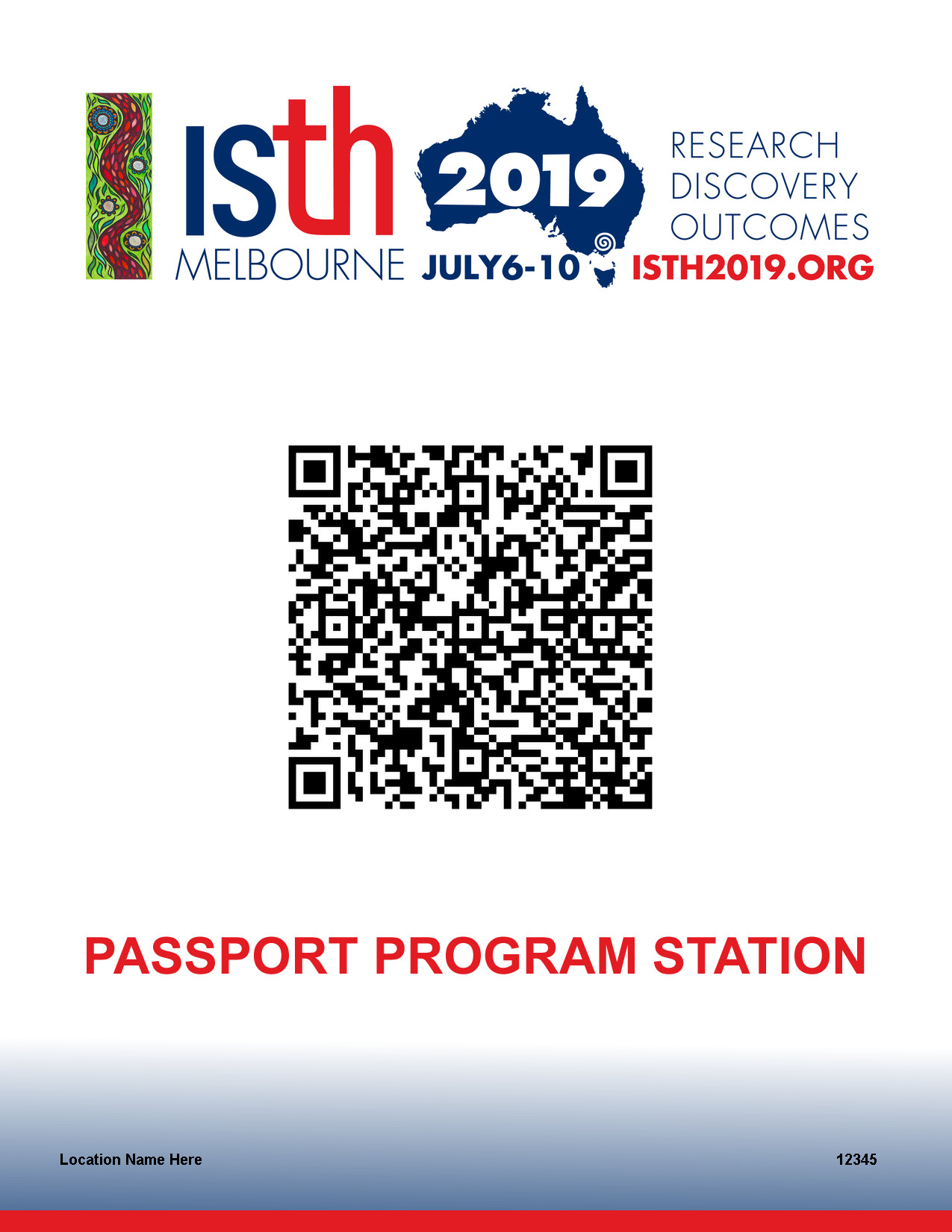 Look for these signs and scan them with the ISTH mobile app!
Question:
Where can I find ISTH Passport Signs?
Answer:
Below is a list of the participating exhibitors along with their locations.
Make sure to visit the following destinations and scan their QR Code to answer the question to earn points.
| | |
| --- | --- |
| Asian-Pacific Society on Thrombosis and Hemostasis | 1103 |
| BioMarin Pharmaceutical, Inc. | 340 |
| Boehringer Ingelheim International GmbH | 638 |
| Chrono-log Corp. | 700 |
| CSL Behring GmbH | 701 / 800 |
| DOASENSE GmbH | 702 |
| F. Hoffmann-La Roche Ltd | 410 |
| F. Hoffmann-La Roche Ltd. | 422 |
| Gene Therapy in Hemophilia - ISTH Ed Initiative | Main Foyer |
| Georg Thieme Verlag KG | 1118 |
| GRIFOLS | 341 |
| Haematologic Technologies, Inc. | 833 |
| Haemonetics | 841 |
| Instrumentation Laboratory | 900 |
| INVENT-VTE | 1108 |
| ISTH | Main Foyer |
| ISTH Academy | Main Foyer |
| Novo Nordisk Healthcare AG | 300 |
| Sanofi Genzyme | 910 |
| Thrombosis Research Institute | 438 |
| World Federation of Hemophilia | 1101 |
Registration
Question:
How do I register?
Answer:
It is very simple. Just do the following:
Download the ISTH mobile app
Tap the ISTP Passport Program icon and complete the short form to activate this mobile device
Once you have completed the form, you will see a button that says, Tap to Earn Points. Tap that button to answer your first question!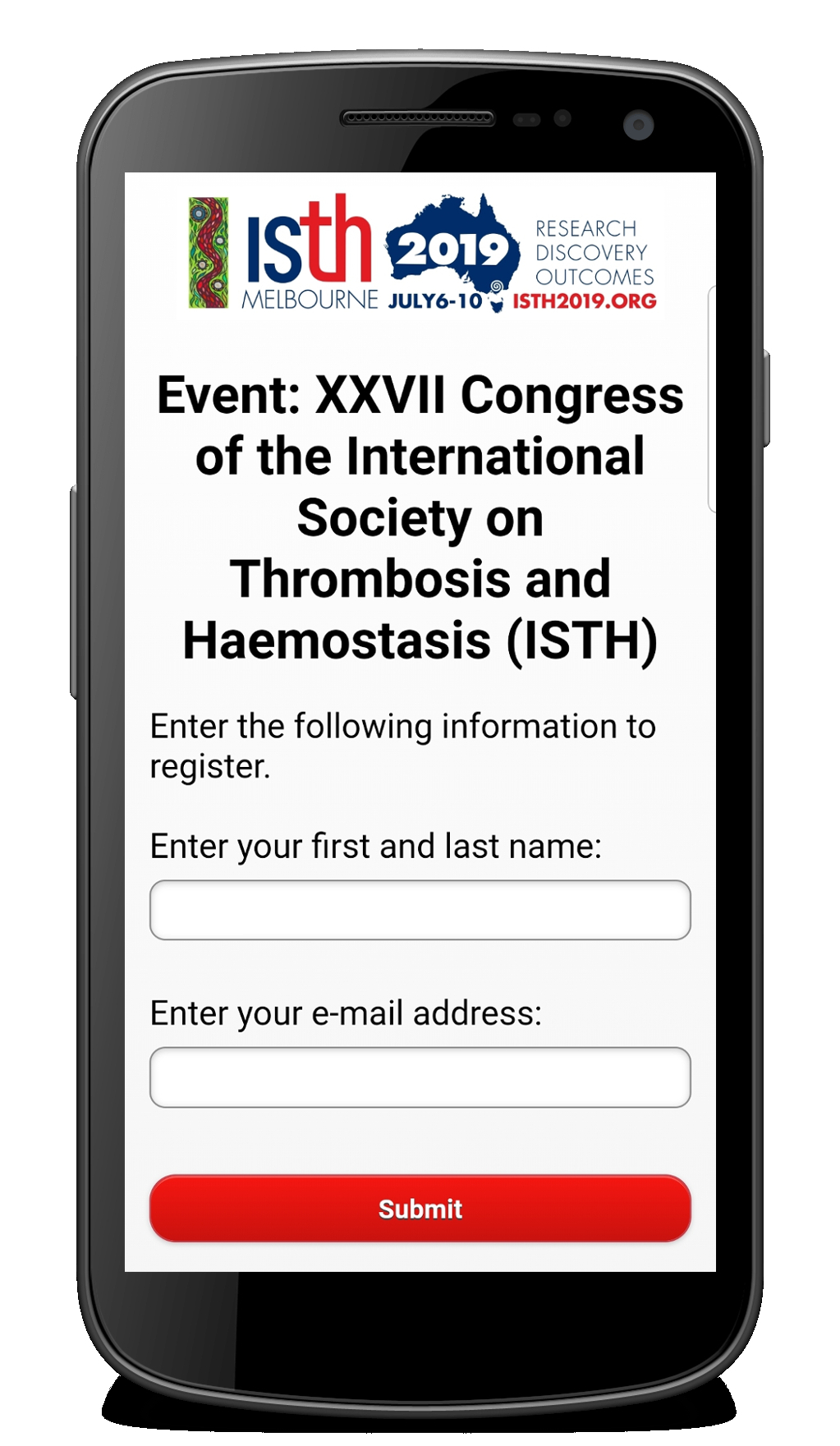 Step 1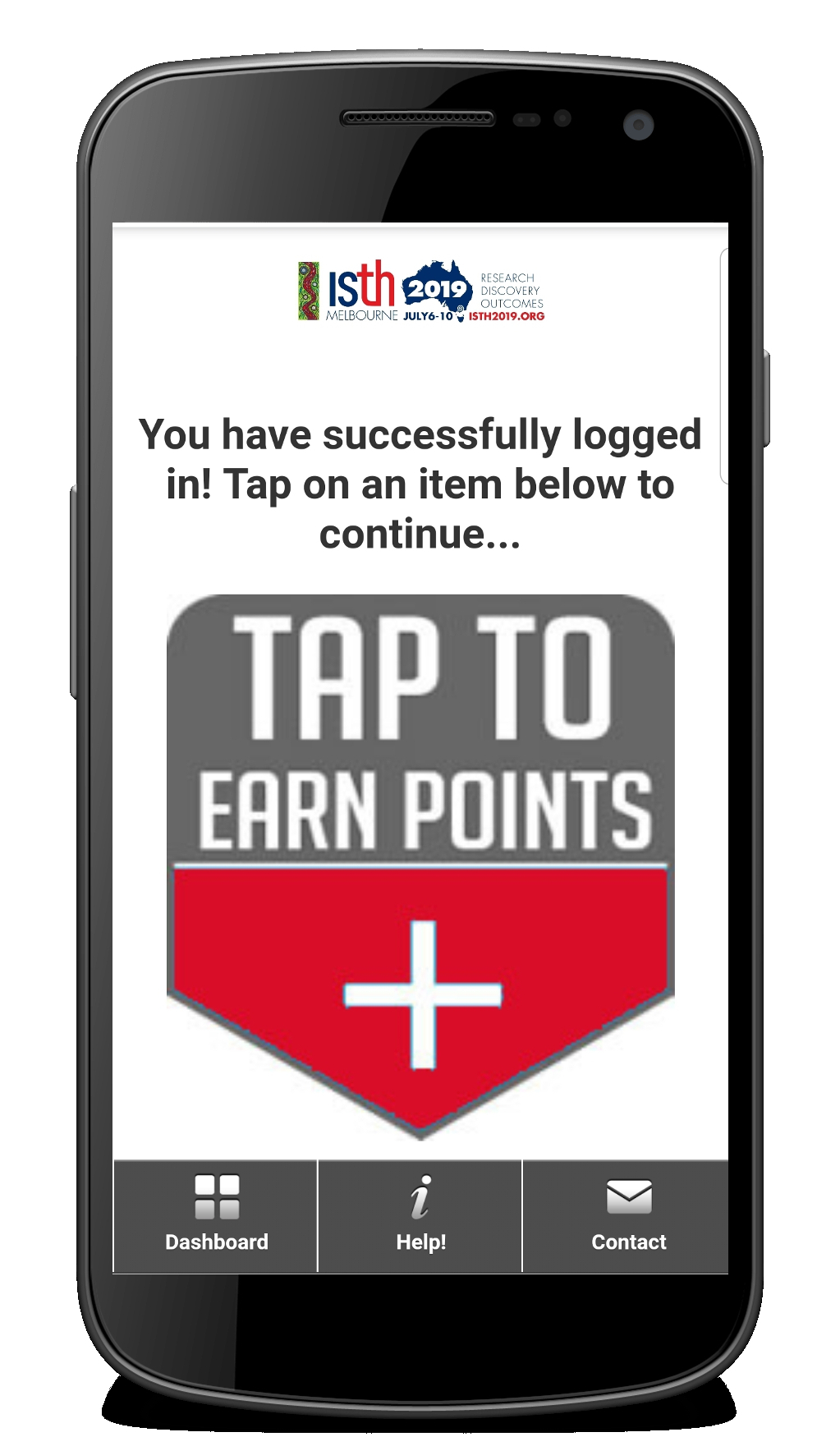 Step 2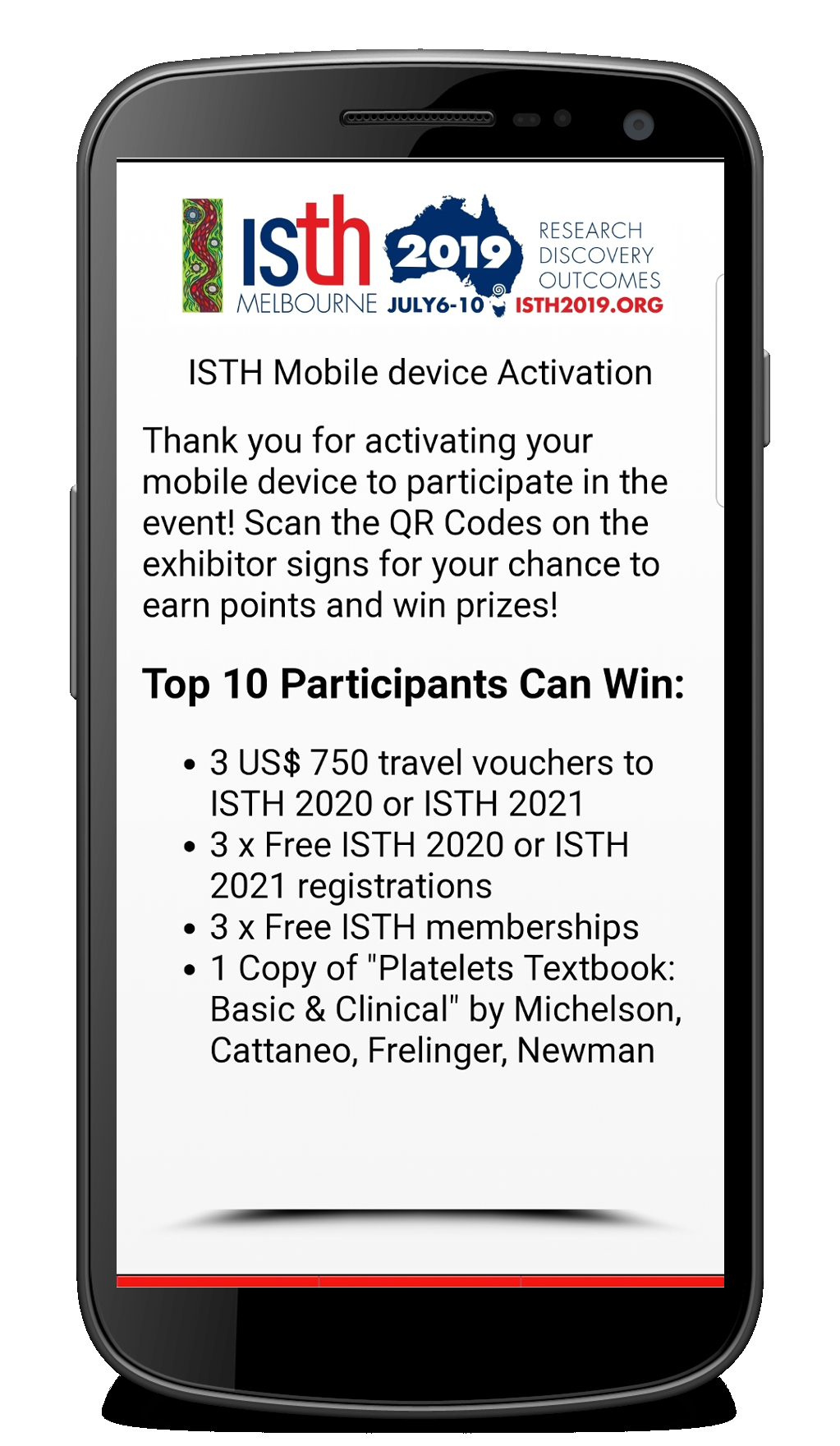 Step 3
If you have registered and have been prompted to log in again, do the following: Update your Safari settings to accept cookies. Also, make sure you are
not browsing in "Private" mode
. Tap the button below to view detailed instructions for your iPhone.
Detailed iPhone Instructions
Cookies must be enabled in the Safari browser in order to participate. If you have already registered and is prompted to register again when you scan a code, update the settings in Safari to accept cookies.
To do this:

Go to Settings then tap on Safari
Under Privacy & Security tap on the Cookies Setting, it may be labeled as "Block Cookies"
Set this to "Never"
Note: If the verbiage is different for the iPhone, remember the objective is to allow for cookies.

Make sure you are not browsing in Private Mode. See the screenshots below.
Tap to enlarge

Close all of your Safari windows and scan a QR code, enter the same e-mail address you used when you initially registered and you will be logged in!
Tap to enlarge

Still need help? Tap the Contact button on the bottom right and send us a message. Please include your name and the name of the Event that you are attending. We respond immediately during events.


Points
Question:
How do I check my points?
Answer:
From this screen, tap on button labeled,
Home
, then tap on
Check My Points
. All of your activity will be displayed on this page. Note: You must be logged in to view points. If you are not logged in, a link labeled,
Tap here to Register
will be displayed.
I need more help.
Tap here
to send us an e-mail. Make sure to include the name of the event that you are participating in; it will help a lot when looking up your account. We respond immediately within normal business hours and during events.